1-Day Package (including bike hire, protective gear, ride fee, fuel for day, tuition, morning & afternoon tea plus lunch)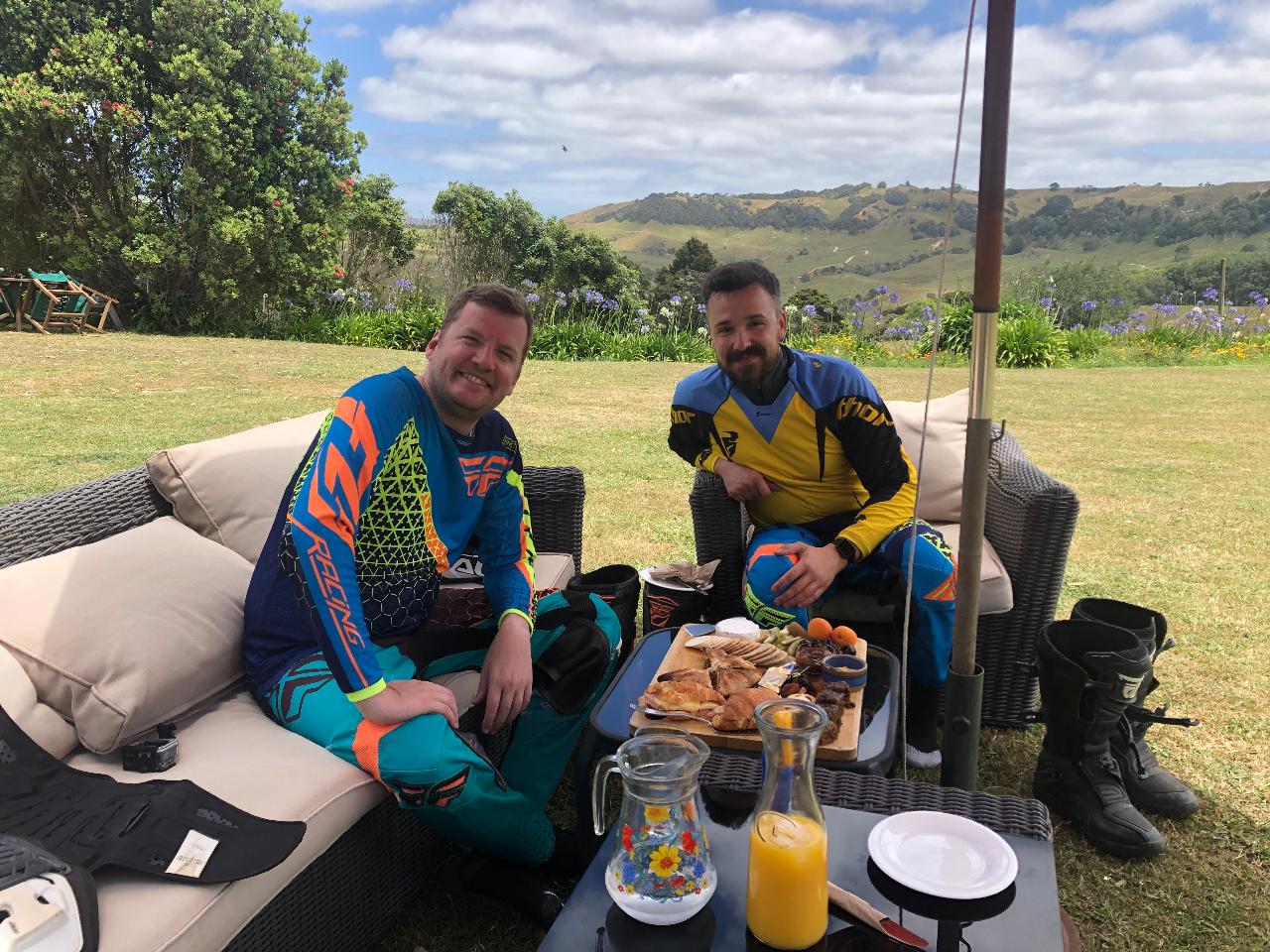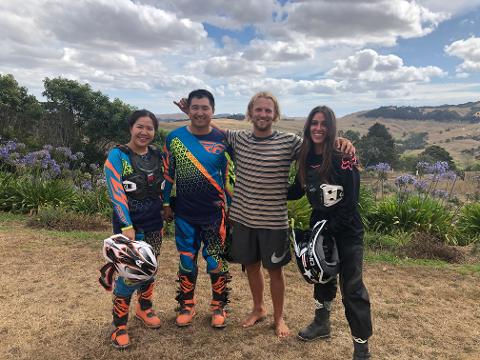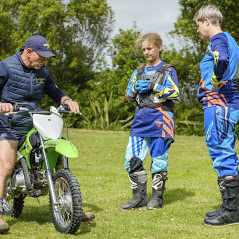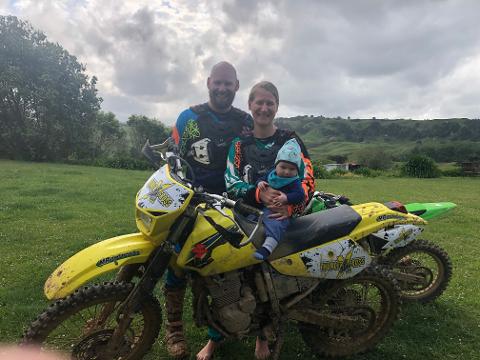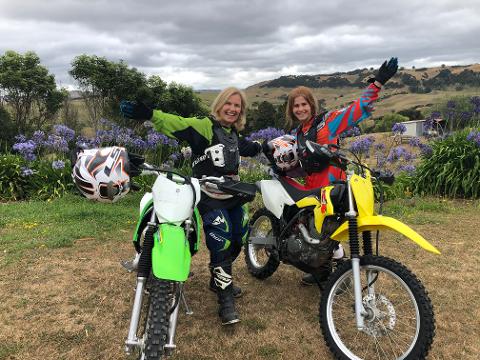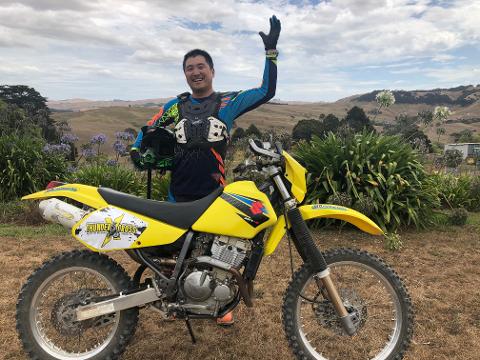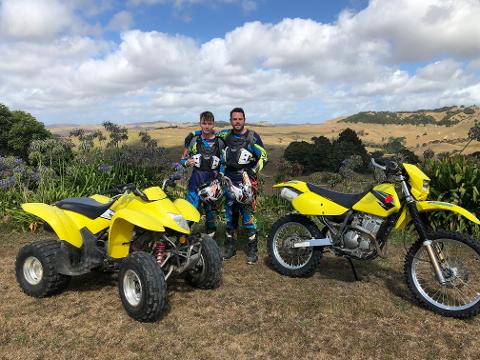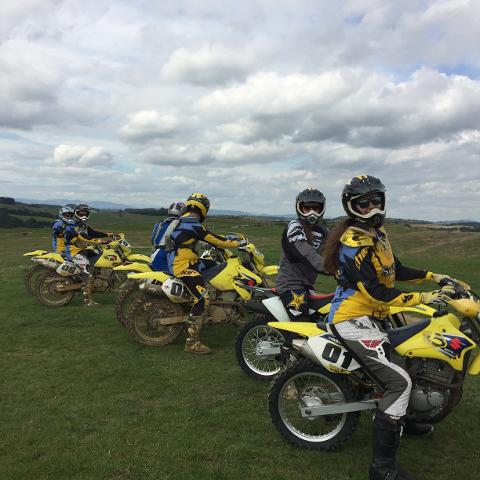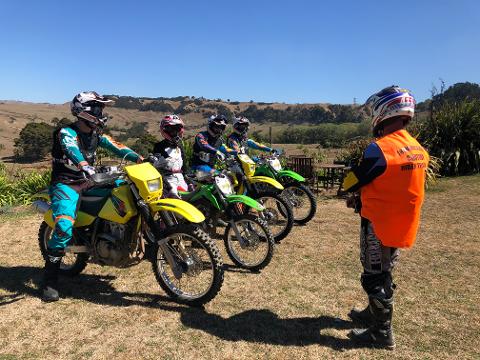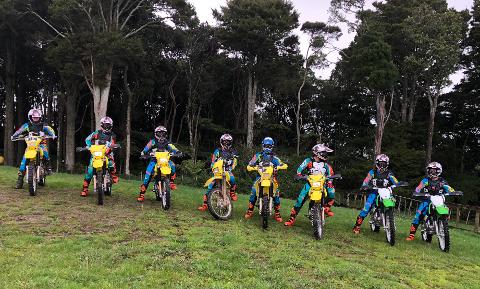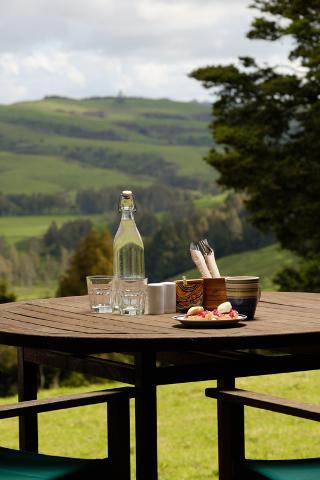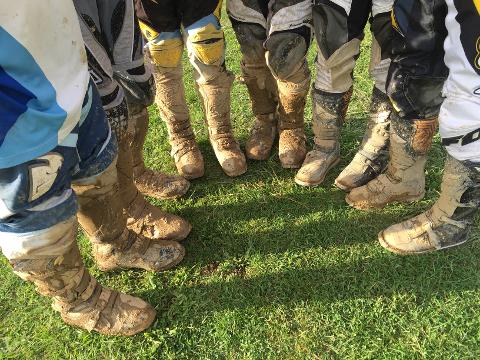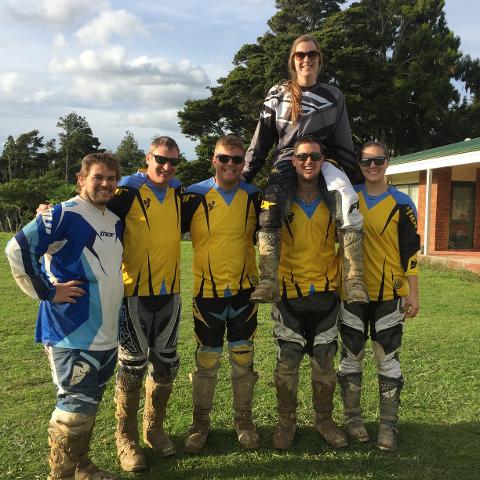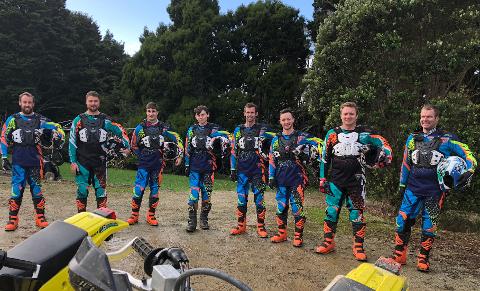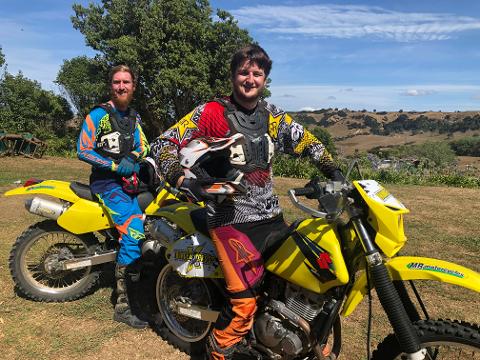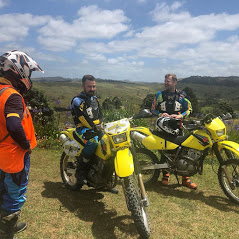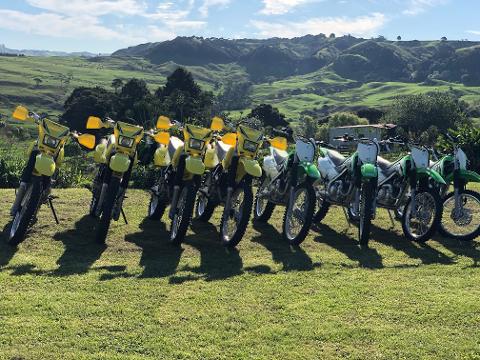 Duration: 1 Days (approx.)
Location: Glen Murray, Waikato
Product code: 1DAY
No matter your age or fitness level, we will teach you to ride a dirt bike (or quad) independently around our beautiful private Park.
Bikes will be suited to your size and experience and the personalised, private tuition is tailored to your needs
SCHEDULE:
09.30: Arrive. Registration, induction & morning tea
10.00: Fitting of
protective clothing. Allocation of
bike
10.30: Tuition
commences:
From
the ground:
-
Key points of the bike
-
Bike handling
On
the bike:
-
Starting
-
Stopping
-
Braking
-
Changing gear
11.30: Practice on the Learners'
Track – a dedicated 35-acre paddock with a purpose-built loop 2km track. Your instructor(s) will remain with you, assisting you to learn at your own pace. Enjoy your beautiful surroundings as you
enjoy your new skill.
12.30: Lunch is served.
13.00: More tuition; taking your riding to
the next level. Guidance on the next
steps to improve your skills.
13.30: Free
time to practice. Instructor(s) available
to assist you and your individual needs.
14.00: Final laps of Learners'
Track and an (optional) opportunity for an accompanied ride around a section of the B
Track (8km loop or rolling countryside in the lower hills of the Park)
15.00: Return bikes and
protective gear. Afternoon
tea & time to relax
16.00: Depart, feeling tired and proud. Take with your happy memories and awesome photos for social media.
Note: This itinerary should be seen
as a guide only and is subject to change at any time. We do, however, endeavour to adhere to this
schedule as closely as possible.